Welcome to Marlin Bay
Relax, unwind and enjoy the laidback luxury Marlin Bay has to offer.  Whether you stay in one of our 13 upscale vacation homes or our 73-slip marina, serenity combined with top-notch service and amenities awaits.  This is waterside vacationing done right.
Marina
Rent A Slip
With 74 available boat slips, our private marina can take you from land to sea in a matter of steps. Greet our professional dockmaster, release your moorings, and head for the horizon.
Discover
Vacation Rentals
Stay At Marlin Bay
Vacation Rentals
Stay At Marlin Bay
Reaching three stories into the blue Florida sky, each of our 13 residences combine casual design with luxurious modern amenities. Bring your friends and leave your worries; we've taken care of everything else.
View Homes
3D Tour

Bask in Marlin Bay

Take a virtual tour of one of our residences and experience our sun soaked haven.

Take a Tour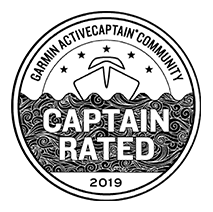 Reviews
★★★★★
" Our 7-day vacation turned into 10 at Marlin Bay Resort because it's even more stunning in person. The exceptional staff made for a peaceful and relaxing trip in September. The perfectly regulated pool and the resort's charm have earned it a spot in our top three favorites. Our adult kids are already eager to return next year. Thanks, Marlin Bay! "
Lisa D.
★★★★★
" Our stay was by far one of our best experiences. We have rented many high-end homes and #3826 is in our top 3 list. The home was very clean, well maintained and had all the amenities we needed. We enjoyed spending time relaxing by the pool, playing games in the club house and watching Location the amazing sunsets. A few of the best restaurants in Marathon are within walking distance. We highly recommend trying a Lobster Reuben & Key Lime pie from Keys Fisheries and Florida Keys Steak & Lobster House for dinner. Plenty of room for fishing gear and paddleboards in the garage. Lastly the staff was extremely helpful and friendly. "
A Guest from Lake Worth, FL
★★★★★
" Great location w/ amazing views. House was beautifully decorated, clean, spacious and comfortable. All the comforts of home. Kitchen fully equipped. Water pressure in showers was perfect. The house is surprisingly quiet even being next to the pool, you can't hear other guests. The house is within walking distance of so many places. I felt very safe on and off property. "
Shellie G.
★★★★★
" Love the property. If you're looking for a nice stay without a lot of people to share your outdoor space with, this is it. Units are all great! Definitely recommend. Great service! "
Leila W.
★★★★★
" We had a great time here. The rental had everything you could need, and the pictures do not do it justice. "
A Guest from Knoxville, TN
★★★★★
" We had an amazing time at this resort with our friends. The house was very clean and very nice! A big shout out to Steve, Brian, and the bartender out by the pool. We would definitely go again. "
Candice P.
★★★★★
" July 2023..Stayed in unit 3821. Beautiful home. Beautiful property. Well maintained. Super friendly staff. Great marina. We will definitely be back! "
Shellie Gaskins.
★★★★★
" Our 3rd visit to Marlin Bay exceeded expectations once again. Great communication/service from booking to departure. We rented a boat slip for exploring Sombrero Reef, 7 Mile Bridge, and Castaways for dinner. Immaculate house with all vacation essentials. The pool is a favorite, regulated for comfort. Kids enjoyed games at the Club House, pool by the bar, and frozen lemonade from the bartender. Ideal dining options within walking distance. Beautiful sunset at the marina. A perfect, relaxing vacation. "
Madeline F.
★★★★★
" We absolutely loved the resort and the home. Everything was beautifully decorated, clean and comfortable. The location was excellent to access Marathon and anywhere south towards Key West. The onesite team provided excellent service when we needed help. Make sure to visit Kristin at the Cabana Bar - she made the pool area even more fun for her guests! "
Mary N.
★★★★★
" Nice relaxing time at Marlin Bay with plenty of room and amenities. My family enjoyed to private gated resort with excellent pool and game areas. Great weather in Marathon during stay while fishing and fun in the sun celebrating holiday. Thanks to staff for making us feel at home! "
Brian S.
★★★★★
" Our rental experience was phenomenal. Customer service kept me updated on all aspects of check in, places to visit, parking, etc. Our home was beautifully well kept and exceptionally clean. The staff was courteous at all times and most helpful. I would love to return and stay at Marlin Bay anytime! "
Jannette G.