Welcome to Marlin Bay
All the glamour of the Florida Keys, served without pretense — this is waterside vacationing done right.
Marina
Rent A Slip
With 74 available boat slips, our private marina can take you from land to sea in a matter of steps. Greet our professional dockmaster, release your moorings, and head for the horizon.
Discover
Vacation Rentals
Stay At Marlin Bay
Vacation Rentals
Stay At Marlin Bay
Reaching three stories into the blue Florida sky, each of our 13 residences combine casual design with luxurious modern amenities. Bring your friends and leave your worries; we've taken care of everything else.
View Homes
3D Tour

Bask in Marlin Bay

Take a virtual tour of one of our residences and experience our sun soaked haven.

Take a Tour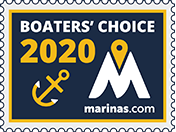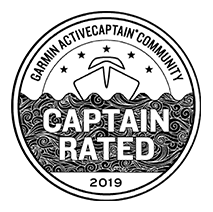 Reviews
★★★★★
" This is a hidden gem. The entire facility is beautiful. The staff is exceptional. The Dockmaster and his staff are very helpful. Our two night stay at Marlin Bay was the first, but will absolutely not be the last. "
Brilrjet
★★★★★
" From start to finish, our vacation was delightful. Upon arriving, our instructions were simple to follow since everything was contactless due to Covid-19. When we entered the house, it was super clean, bright, and welcoming. Every element of the property was immaculate: the house; pool; outdoor seating; landscaping; and the bar. I will be returning and wouldn't hesitate to recommend staying at Marlin Bay to anyone. It has my highest recommendation. "
Nancy S.
★★★★★
" We rented house #21. The resort & home are even better in person than in pics. We enjoyed several nearby restaurants & had a great time at the pool bar with Joseph. The pool & hot tub were perfect! The pool was heated perfectly & was comfortable even on cooler days! We can't wait to return! "
Arin J
★★★★★
" We had a fantastic stay at Marlin Bay. The property is well appointed and everything is impeccably maintained. While our stay was during COVID, the property was well staffed and all safety measures were taken to make us feel safe. I would highly recommend this property! "
Ann R
★★★★★
" We 100% enjoyed our stay from beginning to end. Our villa was just beautiful and looked as if no one had ever stayed there before. There was not one thing we couldn't have asked for – The staff was extremely helpful and eager to make sure our stay was perfect. "
Lynn C.
★★★★★
" We loved our stay at Marlin Bay. The property & location is beautiful and the staff were very warm & welcoming! There were lots of activities to do at Marlin Bay and in Marathon which made our trip great. We will definitely be coming back again soon! "
josie06082020